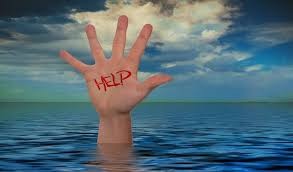 Did you start a small business because you absolutely loved doing the thing that you were passionate about, and that you dreamed about turning into a real business? BUT...then quickly realized you were lacking the foundation, skill-sets and strategies that would help make it a success (and help you to no lose your mind at the same time?)
This course will help.
I will share tips and strategies to help you make fast improvements, fix problems, and set your business up for a better forward momentum. After this course, I will highly recommend that you take a look at the rest of our curriculum to see where you may need additional assistance. (Cause let's be real...this small business stuff can be hard!)
IN THIS COURSE YOU WILL LEARN:

Intro- Now that we came to the party, we have to learn to dance!
LESSON 1: Mythbuster: Demolishing the "If You Build It They Will Come" Mindset

LESSON 2: How Skipping Strategic Steps Can Create More Work Later (But don't worry, we have your back)
LESSON 3: Help! I Didn't Know It Would Be This Much Work! I Want to Do More of What I Love...
LESSON 4: Money Drains- Let's Fix them!
LESSON 5: Sales- Are You Attracting The Right Kinds Of Clients (If Not, We Need To Work On Your Messaging!)