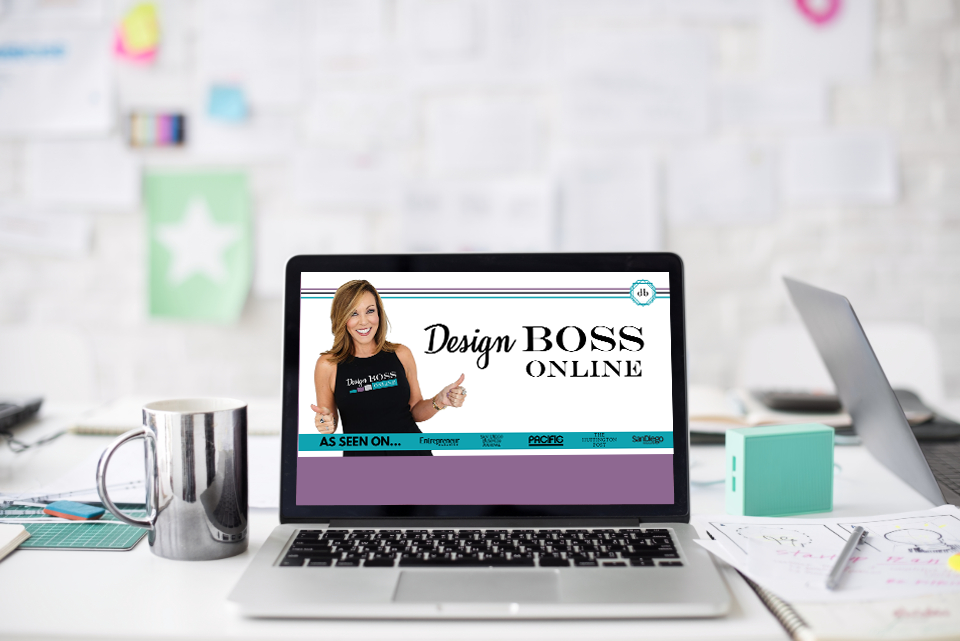 Hello and Welcome to Design Boss Online! We are an exciting new program designed to support YOU in creating your own creative driven business!
Are you a creative minded artisan, maker, builder, designer, writer, blogger, chef, or solo-preneur?
Have you been searching for ways to get the business training, skills and support that you need to move your big idea or business forward into profitability but find the teachers and trainers just don't understand the way that a creative persons mind works?
We relate! ...

Thinking outside the box is the norm for us. Most of us developed (or are in the midst of thinking about developing) a special skill, talent, or trade that helped us land a job, but for one reason (or many) that job hasn't developed into our dream career. Some have a 9-to-5, but play at their passion after-hours and on the weekends in their spare time. Others struggle trying to find a way to monetize their talent, but lack the sales, marketing and business background to thrive. We want to change that for you.
We have developed a proven success system to help you get there faster, easier and with a lot more joy along the way!
Design Boss Online is a learn-as-you-go online training program.
It includes everything you need to start and develop a successful creative business.
Learn at your own speed, in your own home
(or pool side if you're in sunny San Diego like us!)
Who is the Design Boss?
Learn from successful Interior Design Firm owner and Entrepreneurial Expert, Tamara Romeo and her team of savvy style icons as they share decades of business training, success secrets, and 'real deal' skills that they have designed to make more money, in less time, with less struggle and more joy in their businesses.
We are constantly updating and adding new courses to our curriculum.
We are launching with our special introductory course The 30-Day Goal Setting Challenge to give you a FREE sneak peek into what our program is all about.
As a special promotion, we are offering bundles of courses (called Semesters and Mega-Value Packs) at HUGE discounts to our first 50 students. This Pre-Launch special is only available prior to courses being officially launched, so take advantage now if you're interested!
Passion + Potential + Planning = Profitability